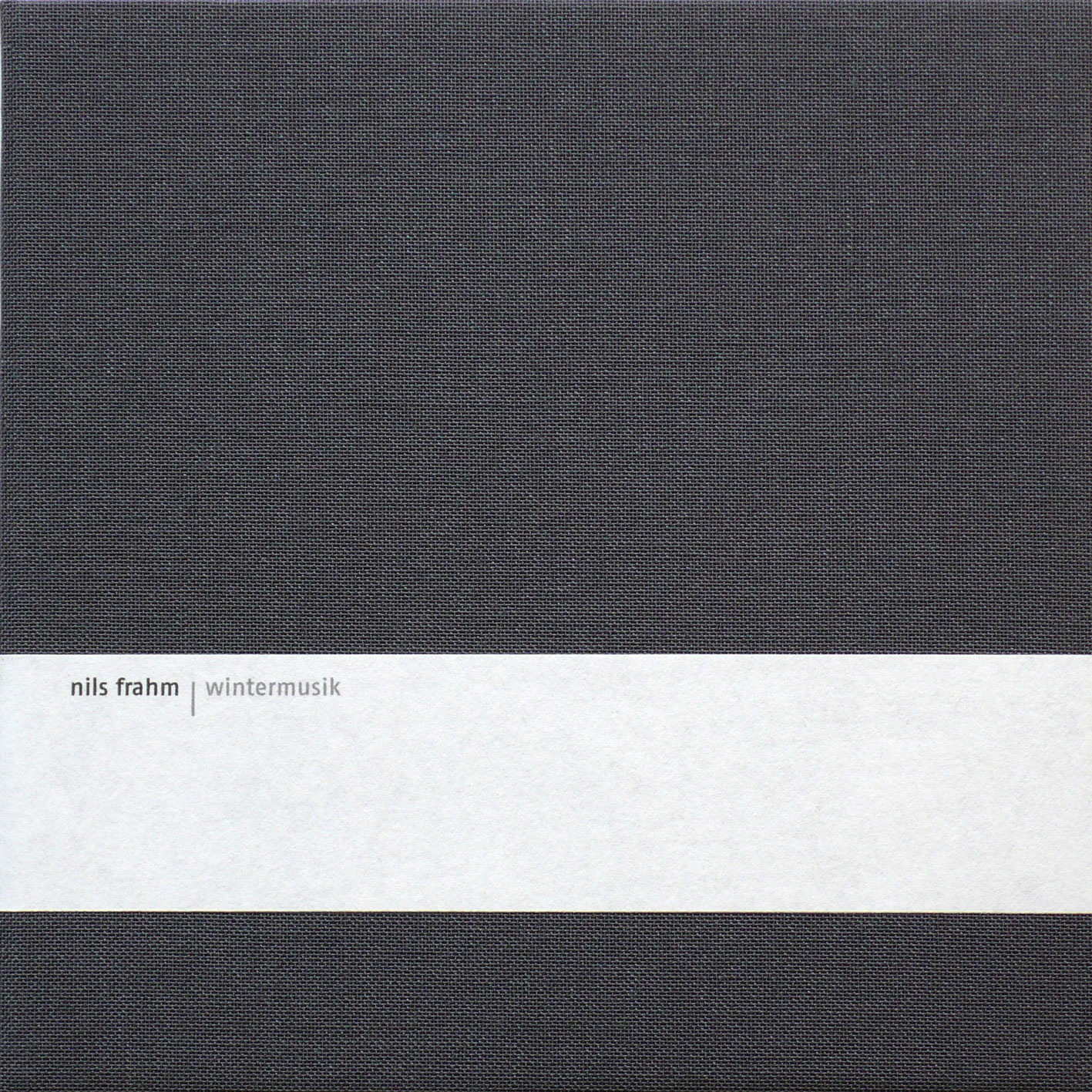 Sold Out
Limited CD
Standard CD

SONIC PIECES 004
01. May 2009
Nils Frahm - Wintermusik
Edition: 333x LTD CD, STANDARD CD
Wintermusik' was recorded on the 21st and 22nd of December 2007 by Nils Frahm at Durton Studio. It was originally intended as a Christmas present for his family and friends. 'Wintermusik' are 30 minutes of improvised piano music combined with celeste and reed organ.
Nils Frahm, born in 1982, had an early approach to music. During the younger years of his life he was taught piano by Nahum Brodski, and through this he began to immerse himself in the stylings of the classical pianists before him as well as the ECM-influenced soundworlds of today.
At the age of 12 he began to form different band constellations to explore different fields of music, until at the beginning of the new millenium he discovered the computer and the music of Steve Reich that influenced him greatly. Together with Frederic Gmeiner he formed the duo Ubertonmensch and in 2002 they produced their first concept album, 'Ultra'. In his capacity as a solo artist Nils kept investigating the horizons of analog music and instrumentation. All sounds used in his work gain their warmth and organic expression from acoustic instruments, and even in his more eletronic pieces sounds are harvested from analog sound generators and alterizers from the 60's and 70's. Meditating over Pattern Structure (repeated patterns of sound, which following their own rythm like a flashing relay, divide and combine again in their musical movement) he produced his first solo album 'Streichelfisch' in the winter 2004-2005.
But it could be argued that the career of Nils Frahm is only just beginning. In early 2008 he founded Durton Studios, where he continues to work as a composer and producer. It was in this studio that collaborations took place between Nils and musicians like Peter Broderick, F.S. Blumm or cellist Anne Müller.