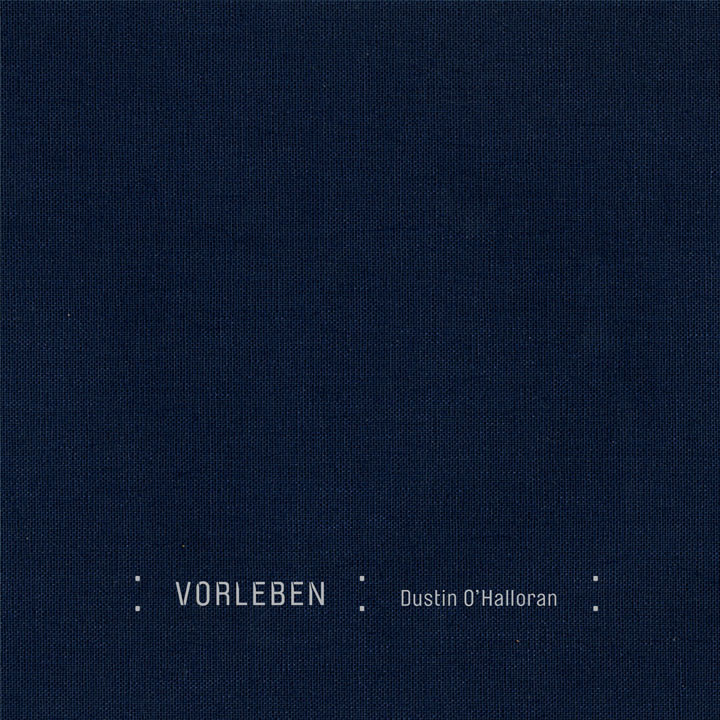 SONIC PIECES 007
16. April 2010
Dustin O´Halloran - Vorleben
Edition: 450x LTD CD
It could be argued that Dustin O'Halloran epitomises the new generation of 'classical' and classically-inspired musician/composers of recent years. Favouring heart-wrenching melodies and floating structures over atonal experimentation and avant-garde deconstruction, O'Halloran's music exists to blow the cobwebs from your seldom-touched heart-strings and pull on them with a gentle force that many contemporary composers have long forgotten.
Just as Philip Glass played his own compositions in the attics of New York in the late 60's, O'Halloran too blurs the line between musician and composer by performing his works around the world. Whereas Glass chose this route because the usual concert venues were uninterested in his new style, O'Halloran has enjoyed great success in some of the worlds most prestigious venues such as the Guggenheim in New York and the Getty Museum in Los Angeles. 'Vorleben' was recorded in the Grunewald Church in Berlin – one of Dustin's only concerts in the city since moving there in 2008. As well as fantastic acoustics and a beautiful setting, the Grunewald church has a piano with such a distinct character that some may already recognise from Nils Frahm's Kning Disk album, 'The Bells'. It was at the release party of 'The Bells' that this album was recorded, with Greg Haines and Anne Müller also taking to stage in support of their friend Nils. After touring constantly in 2008 with KD Lang, it was a chance for O'Halloran to present his refined live-set to his friends and fellow Berliners in an environment that perfectly suited the delicate and attentive nature of the music.
Although this is a live recording, you won't hear any audience noise here. Rather than disrupt the tracks with the clattering of applause, each track appears as if from nowhere before gently dissolving into the next. In this sense, 'Vorleben' almost feels like a compilation of the greatest sections from O'Halloran's Piano Solos Volume 1 (2004) and Volume 2 (2006), both released on the English Bella Union label. Someone acquainted with these albums will also notice two unreleased tracks; the opening track 'Opus 54' containing a poignancy often found on the ECM label, and the haunting 'Prelude N. 3', which brings to mind traces of Craig Armstrong and other modern film composers that tread the line between melancholy and romanticism. Other influences date further back: flickers of Bach appear in 'Opus 17', hints of Satie emerge throughout, 'Opus 28' even touches upon the Minimalist sound of the 70's – but as was made clear by his past albums and his film music for Sofia Coppola's Marie Antionette and William Ollson's An American Affair, O'Halloran has genuinely nurtured a sound that could only be called his own.
Whether you have been waiting eagerly for new material from Dustin or are looking for an introduction into his work, 'Vorleben' is an album that will make a lasting impression on all those looking for heart-warming, introspective piano music that is as much memorable as it is refreshingly beautiful.