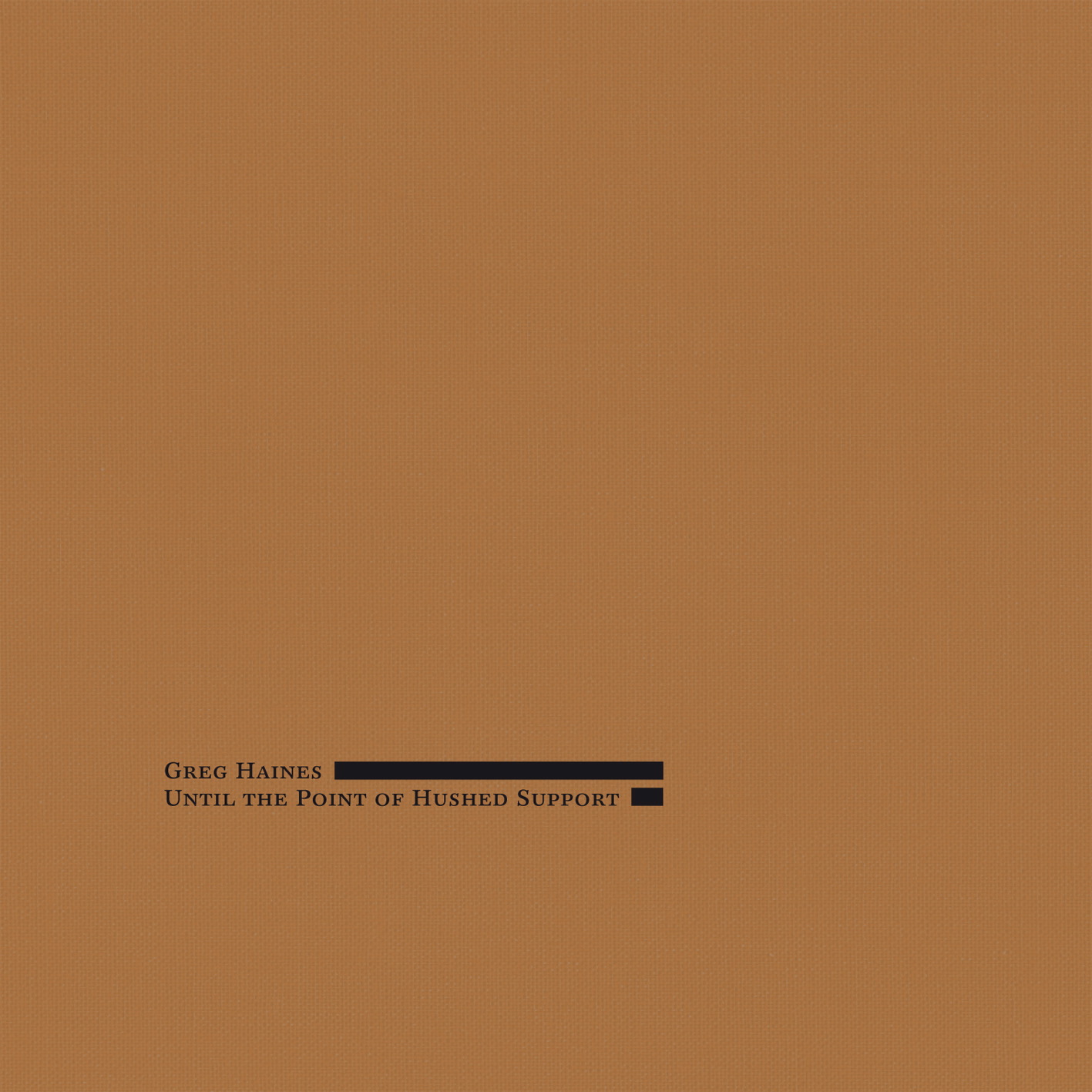 Sold Out
Limited CD
Standard CD

SONIC PIECES 006
26. March 2010
Greg Haines - Until the point of hushed support
Edition: 250x LTD CD, STANDARD CD
Until the Point of Hushed Support is the second full-length offering from Greg Haines, born in England and now based in Berlin. Though it has been over three years since the release of his debut, Slumber Tides (Miasmah, 2006), the last few years have seen Haines traveling around the world and refining his craft, performing as a solo artist, improvising with other musicians, creating music for contemporary dance, and finally arriving at this new album, a beautifully contemplative forty-eight minute piece for string quintet, church organ, piano, percussion, and electronics.
For the most part, this album was recorded in the Grunewald Church in Berlin with the assistance of friend and fellow musician, Nils Frahm. Together, Haines and Frahm assembled a team of musicians to bring the score alive. More processed sounds (mostly assembled at Haines' Berlin studio, The Electricity Works) were even played back into the church and re-recorded, to truly add to the acoustic nature of the album.
Whereas Slumber Tides played out as a gorgeous exploration of sound and composition by a curious musician with fresh ears, Until the Point of Hushed Support comes across as a bold statement from a unique modern composer. Throughout the four sections of the piece, we are taken seamlessly through an incredibly powerful dynamic range. With an assortment of sounds collected and processed over the last two years combined with the live instrumentation, Haines creates his own orchestra; a unique sonic world where the sound of a dying radio is just as important as a mournful violin.