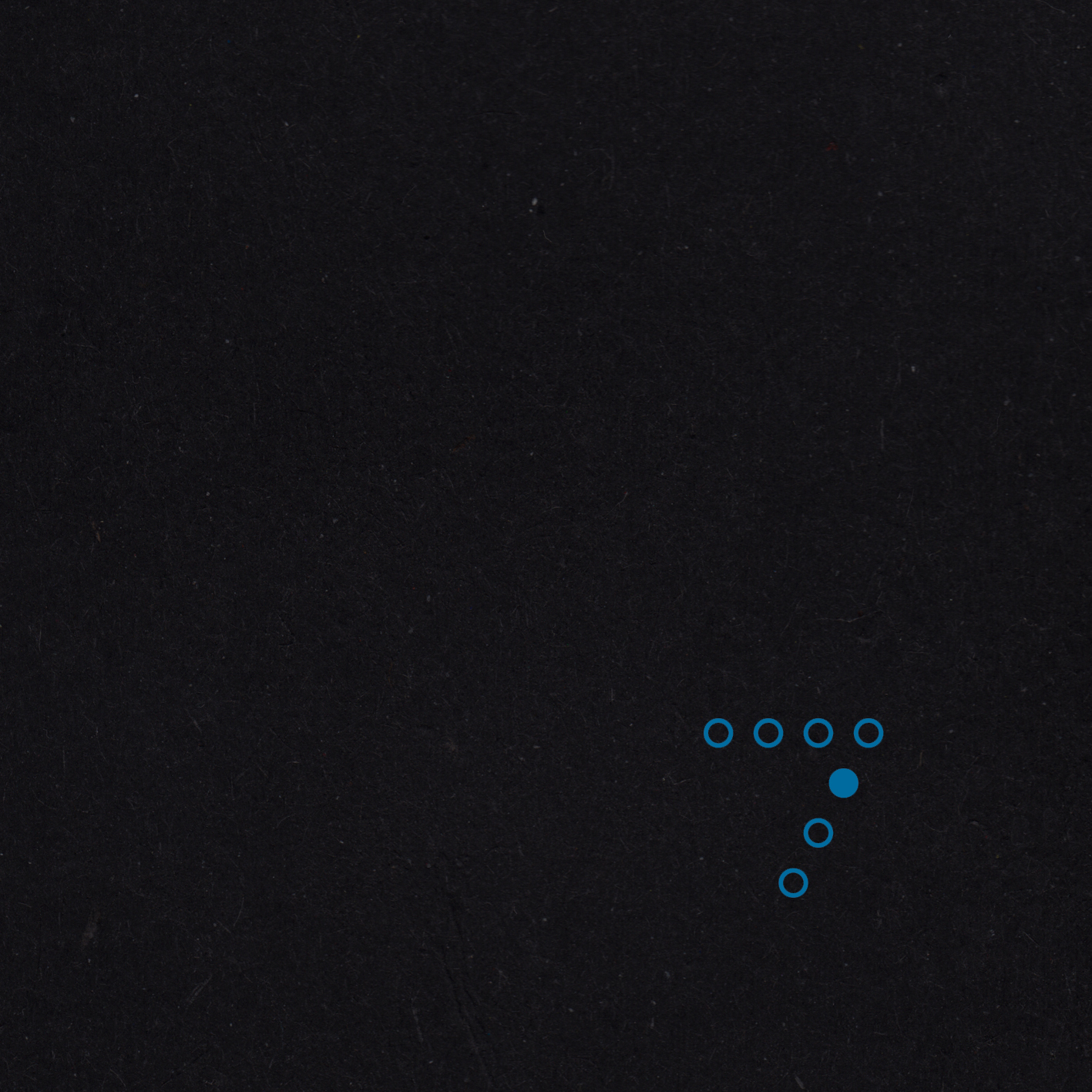 Piece Five
27. September 2019
Christina Vantzou - Six Cellos for Sol Lewitt
Edition: 300x 7"
"Sol LeWitt is an artist whose work I've admired since I was a child — my mom took me to several exhibitions growing up and there are a couple LeWitts in the Nelson Art Museum in my hometown of Kansas City, Missouri.
In 2012 I was invited to perform at M-Museum in Leuven, Belgium, and was asked to pick the room where the performance would happen. There was a large Sol LeWitt exhibition up at the time of the performance with around 20 wall drawings. I visited the exhibition, chose a gallery of large black and white stripes and invited 6 cellists to perform in this room.
To prepare for the performance I revisited Sol LeWitt's artist books, many of which contain the diagrams and lists of instructions that are used to execute the wall drawings. I made a score in photoshop: a tower of black lines, some broken, some continuous, extended across a sheet of A4 paper. I indicated that the lines are in the key of F. The 6 cellists performed this score reading left to right, top to bottom. There was a live audience. The cello ensemble performed the graphic score twice of the course of the evening. These are the 2 pieces on this record."
– Christina Vantzou
Performed by Nelle Bogaerts, Mauro Sarachian, Anne Van Os, Lieselot Watté, Jasmijn Lootens, Tine Hubrechts. Recorded, edited and mixed by Christina Vantzou – Spatial sound design by John Also Bennett.