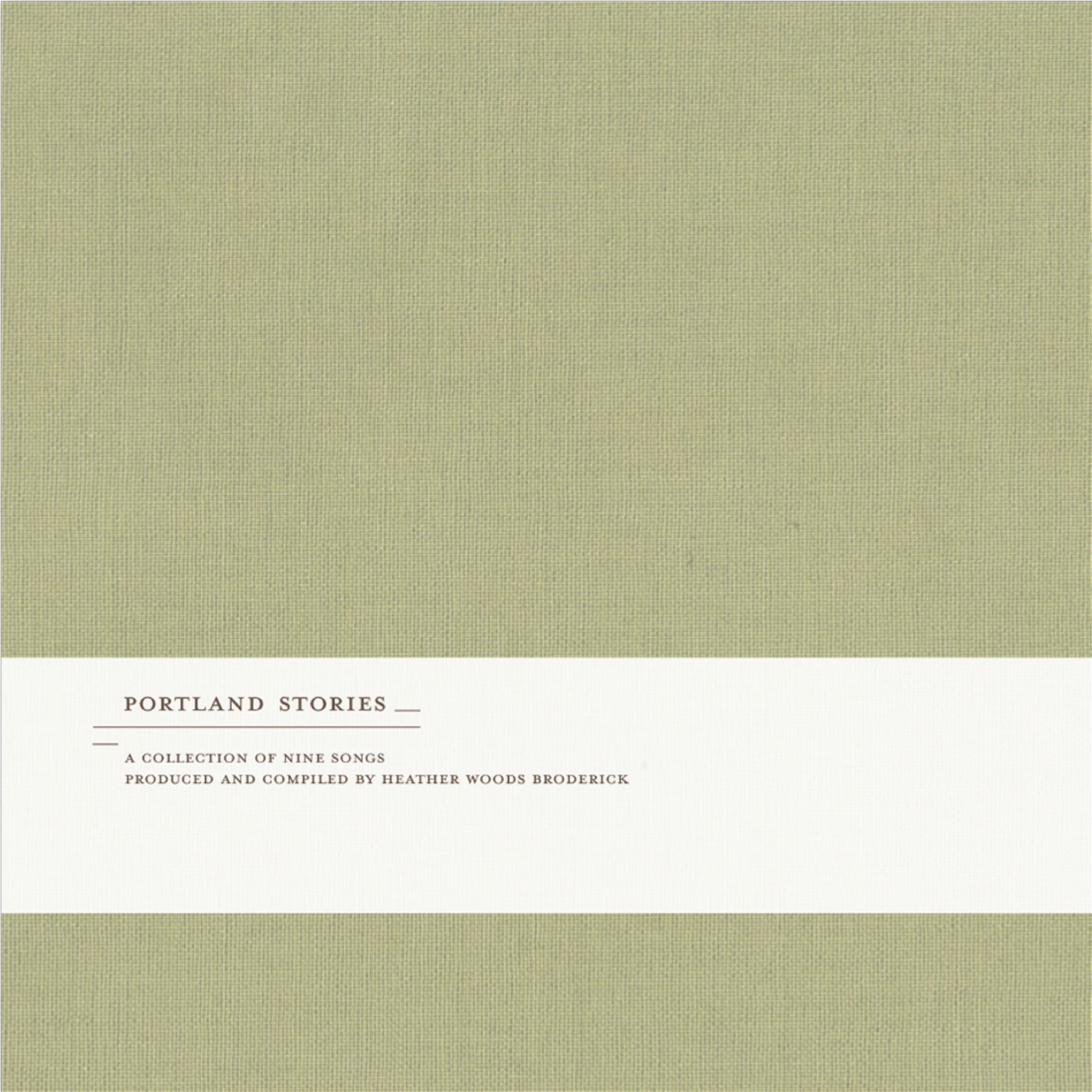 SONIC PIECES 005
04. December 2009
Various Artists - Portland Stories
Edition: 369x LTD CD
Portland Stories is an effort made by Heather Woods Broderick (who is a member of the Efterklang live band and recently released her debut solo album on the Preservation label) to capture the simple beauty of some lovely musicians in her hometown of Portland, Oregon.
Portland is blooming with music. Music on the streets, on front porches, in venues around the city, in basements, coffee shops, record stores, etc. It's a city that is truly embracing music. And for this compilation Heather sought out to document a small, quiet corner of that music world in a very simple way. She road her bike to the homes of eight different people with a simple 4 track recorder and pressed record, whether in be on the front porch or in the living room.
The result is a strikingly beautiful set of nine songs (including one by Heather herself). Sparse, warm, touching, honest music. Songs that make a nod to the old world of simple folk music but stay true to the time we're living in now. –Peter Broderick
Artist Info: (in order of appearance)
1. Kele Goodwin – Kite Strings
'Kite Strings' was written after a failed attempt to fly a pterodactyl shaped kite on windy spring evening in the middle of a busy street. The kite never did fly and now resides in the basement resting on top of Laurel's 4-track tape recorder.
2. Sarah Winchester – Northeast Kingdom
Sarah Winchester grew up in Vermont singing folk songs and church music with her family. Later, she would perform in various choirs and begin writing songs. She received her B.F.A. in Studio for Interrelated Media from Massachusetts College of Art, where she studied sound recording and performance, printmaking, painting, and writing. In addition to her solo work, Sarah plays drums and sings with Portland, Oregon band A Weather.
3. Michael Elias – Halfway There
Michael Elias wrote 'Halfway There' when his wife and son were away for a few weeks. He got to missing them, and this is what came out.
4. Nicholas Archibald Marshall – Into the Night
Nicholas Archibald Marshall, originally from Northern England, now lives in Southeast Portland. He has an old brown dog, and went gray before his time.
5. MayMay – The Fall
Laurel Simmons is the songwriter behind maymay. The project began as an ode to friends and family back home in Flagstaff, Arizona. Over time it has evolved to become a project played, at various times, with several fellow musicians. Among those included are Heather Woods Broderick, Raúl Pastor Medall, and Nicholas Archibald Marshall, all dear friendships found in a new place.
6. Rauelsson – Liebre
Rauelsson is the moniker for Raúl Pastor Medall's musical projects. Born in Spain, but self-considered adopted Oregonian, Raúl has spent the last years of his life living in between Portland, OR, where he resides currently, and his European motherland. He released a double ep on HUSH Records in 2008 and has two new albums to be out in 2010 on the same label.
7. Town Rill – My Park Bench
Town Rill is the musical pen name of a fella named Birger Olsen. He writes modern blues and secular spirituals with hope of soothing his soul and perhaps a few others along the way. He's currently at work on a new album of New Orleans blues and country folk.
8. Galveston – Never Ask Why
Galveston is the musical alias of Chris Ashby. The music is influenced by, and occasionally performed with, other musicians.
9. Heather Woods Broderick – Behind Doors
Heather wrote and recorded 'Behind Doors' in her vacant bedroom in Portland, Oregon, shortly before moving. To her, the song marks the realization of changing times and the closing of an era. Heather's debut solo album, 'From the Ground', was released in 2009 on the Australia based Preservation label.