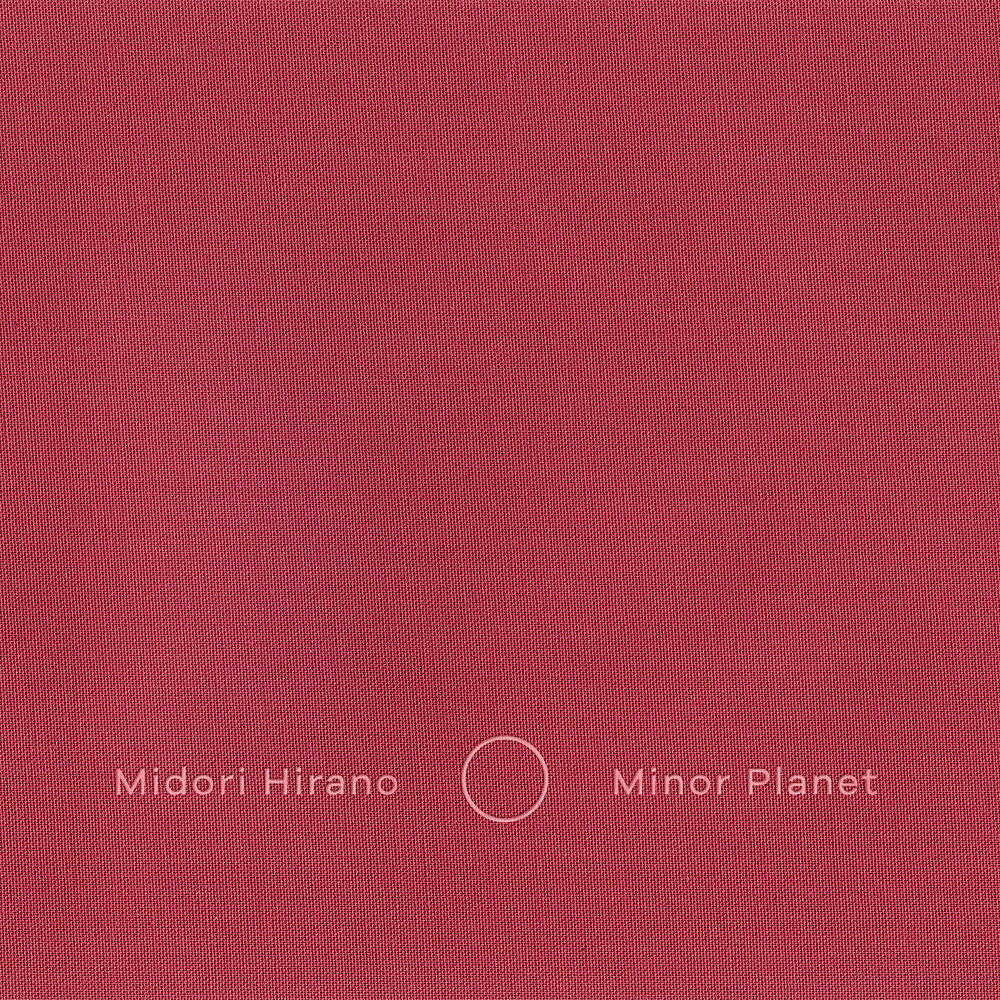 Sold Out
Limited LP
Limited CD

SONIC PIECES 024
30. September 2016
Midori Hirano - Minor Planet
Edition: 350x LTD CD, 450x LTD LP
Picturing the planet Midori Hirano is setting to music for us is like sauntering through a meadow. There's plenty of scents surrounding us, a vast field of different sound sources braiding together to one captivating scenery. It's a rich and colourful place to be in and it's everything but minor.
The soil is made of soft piano tunes, enriched by indefinable, layered field recordings and exceptionally well put electronic components. What sprouts from those seeds is a most astoundingly patient and genial atmosphere. Midori's compositions sometimes seem like a dance of barely there melodies, touching but almost at the edge of drifting apart, the next moment sounds like strolling through wondrous surroundings not knowing how long the charm might last that you are wrapped up in. In a way the album embodies an uncertainty, reminding us to savour these rare moments of sheer beauty: it's an ode to now, wherever that is and whatever it looks like.
With her first record for Sonic Pieces, Midori Hirano is stepping out of the conventional paths of modern classical, ambient and electronic music without trying to be anything other than herself. Minor Planet eludes categorization and it's a most satisfying experience to listen to something this honest.