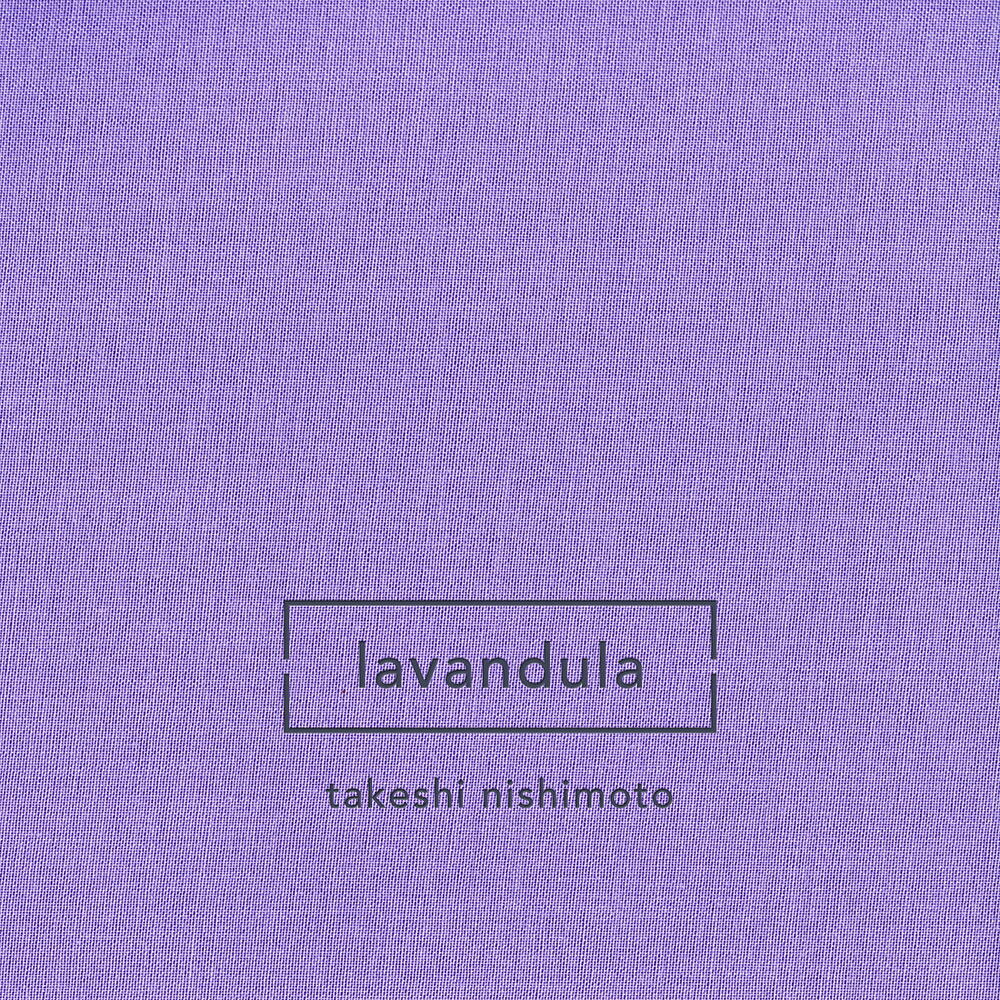 SONIC PIECES 018
30. August 2013
Takeshi Nishimoto - Lavandula
Edition: 450x LTD CD, STANDARD CD
Takeshi Nishimoto comes from a background as a guitarist, receiving classical training from some of the world´s premiere guitar players, while on the other hand he has been steadily growing into the more electronic music scene with a bunch of albums on CCO as I´m Not A Gun alongside John Tajeda. Takeshi appeared solo on record first in 2007 through CCO offset label Büro and returns now with his second album, this time for sonic pieces.
Although you could say Lavandula is a guitar solo record – that really does not do it justice if you dive deeper into the sounds that resonates within it. At times, Takeshi uses some really fine electronic methods to bend and shape the guitar and background atmospheres, like the beautifully perceived Strassenlaterne. Other times it feels like you are in the middle of a still picture from a forest lake in the Japanese countryside, slowly waking up together with the sun. The track Tone Water on the other hand sounds like Squarepusher´s classic acoustic masterpiece, Music is Rotted, One Note played on the Guitar instead of Bass and comes off as a fresh change of direction in the middle of the album.
Lavandula is a very personal and beautiful late summer album that brings to mind the film music of Gustavo Santaolalla (21 grams, Babel, Biutiful) or Tape´s classic albums for Häpna, but traveling through Japanese, North American and European traditions. A great record to bring while traveling, wake up to in the morning or simply enjoy in a quiet evening.