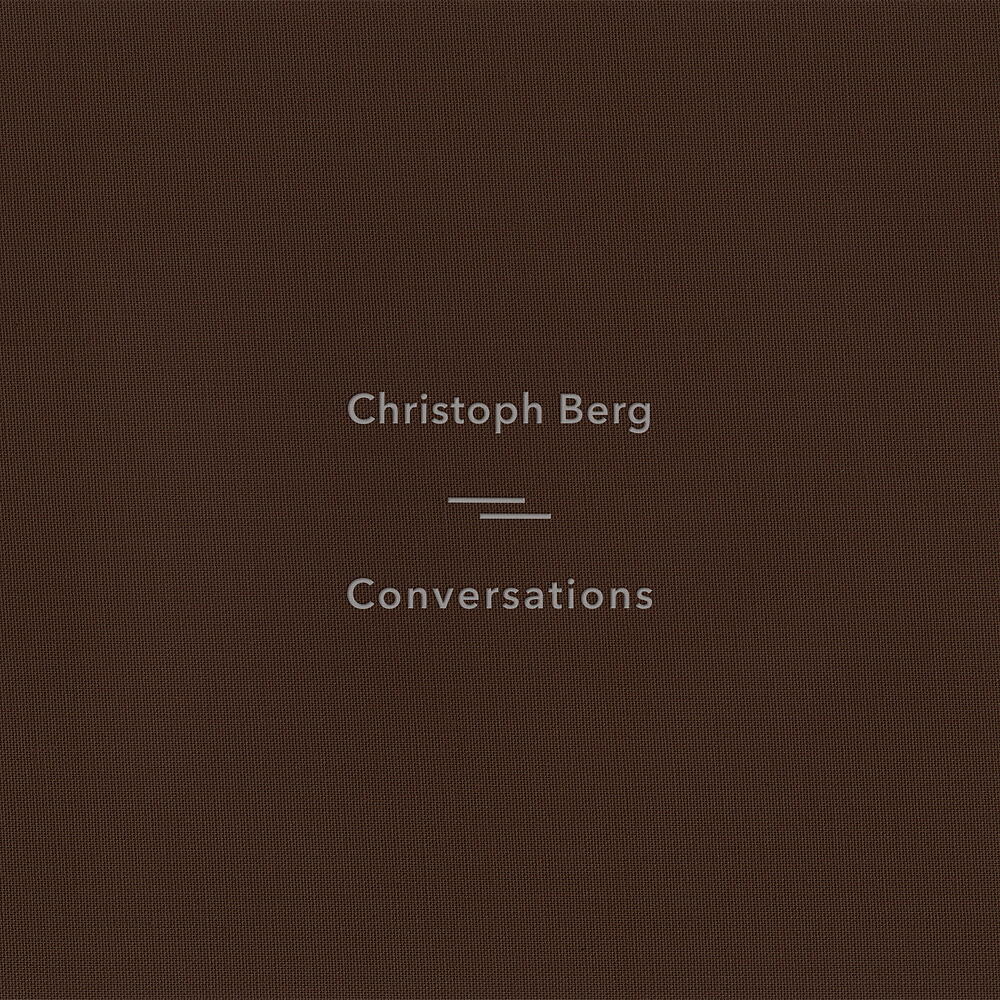 SONIC PIECES 025
28. April 2017
Christoph Berg - Conversations
Edition: 350x LTD CD, 450x LTD LP
Following his critically acclaimed Paraphrases album from 2012 and the more electronic based recordings as Field Rotation, Christoph Berg joins Sonic Pieces with the first new material under his own name in over four years.
Conversations essentially expresses contemplation, consciousness and the urge for retreat from the sometimes overwhelming present times. The musician's genuine approach to minimal chamber music acts as a fading scenario of nostalgia and memory to rely on, similar to an affecting dialogue with somebody close to you. A manifold violin carries us through the transformation of time and its perception, expanded by humming double bass, the discreet use of piano and subtle percussive structures – all acoustically recorded and only scarcely processed by minor digital manipulation. Christoph hereby creates a fragile and comforting score to a scenic film. The result is an elegant framework from Prologue to Epilogue that guides us through gradually developing melancholy in its most genial understanding. It's an exceedingly comprehensive, detailed reminder of music as an intimate art form, crafted by an unusually patient and perspicacious performer.
Like a washed out black and white photograph you hang on your wall to remember, these Conversations will keep you valued company. If it's solace, seclusion or encouragement you're seeking – you'll find empathy in these compositions.